GIDDY-YUP!!! NOT JUST DOGS!!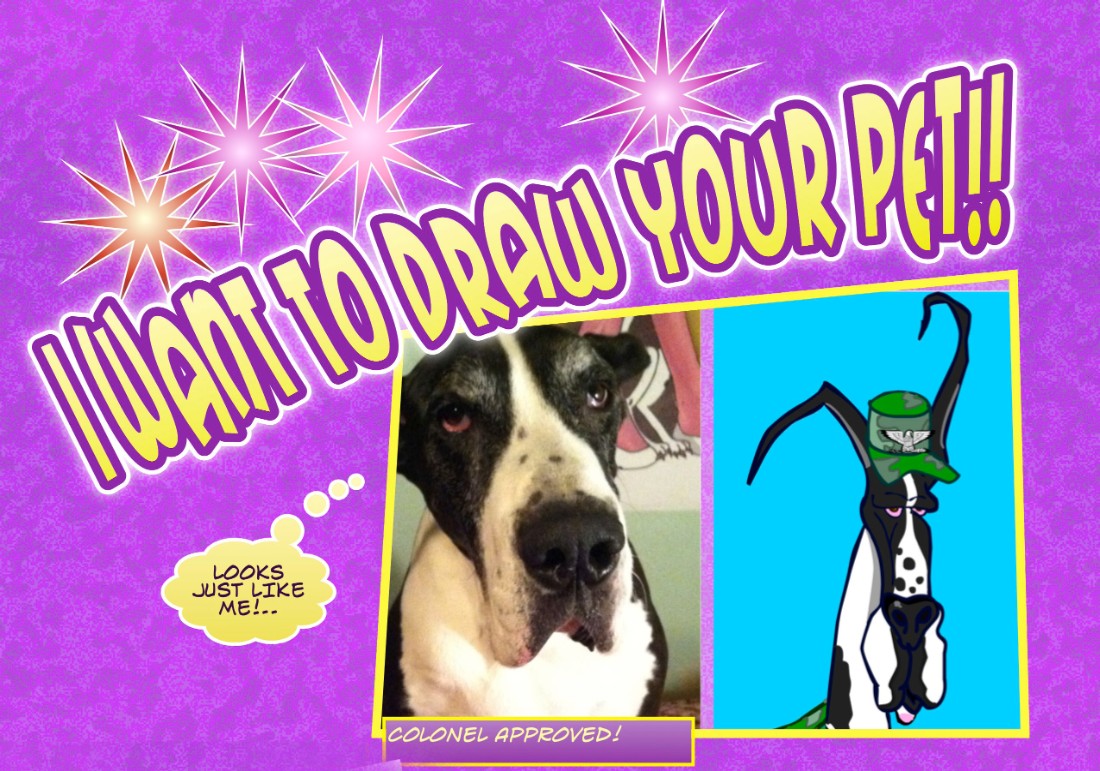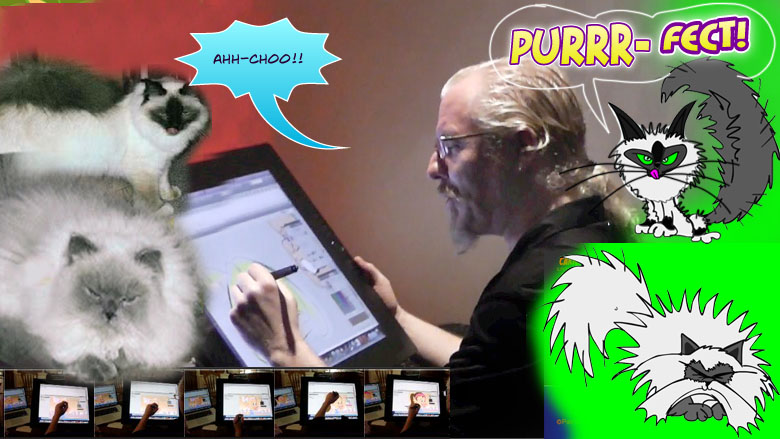 I WANT TO DRAW YOUR PET

captures YOUR PET AS A CARTOON!
267 304 3230-cel
215 904 6247-studio
I have drawn all kinds of dfferent pets for different clients for gifts, flyers, business cards, greeting cards, websites, storybooks, kids books, iPad apps, etc...
and
NOW I WANT TO DRAW YOURS!!

With over 25 yrs as a professional cartoonist/ caricaturist, and illustrator- countless events drawing pets live and numerous pet gift/ commission orders, OUR cartoons will actually look like A CARTOON of your pet! You and your friends will be delighted with the fun cartoon of your loved one and you will be proud to hang it in your house. But that's not all!.. Since you will receive a hi res jpg, you can also have it printed on tshirts, mugs, mousepads, etc at NO EXTRA COST!
Commercial Usages Available at extra charge.
Call for details.
SPECIAL LOW RATES FOR limited time period so order NOW!!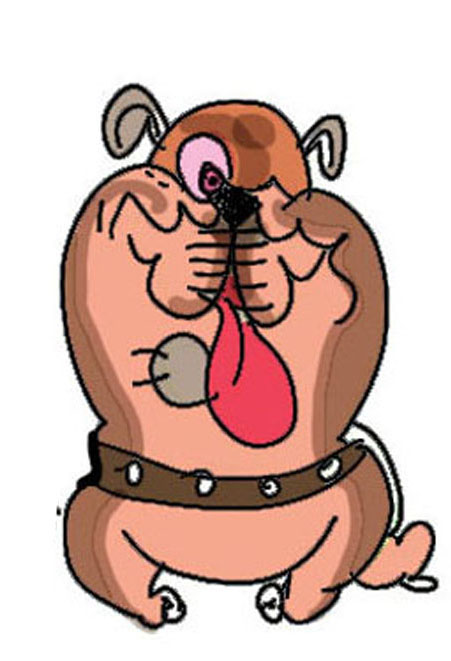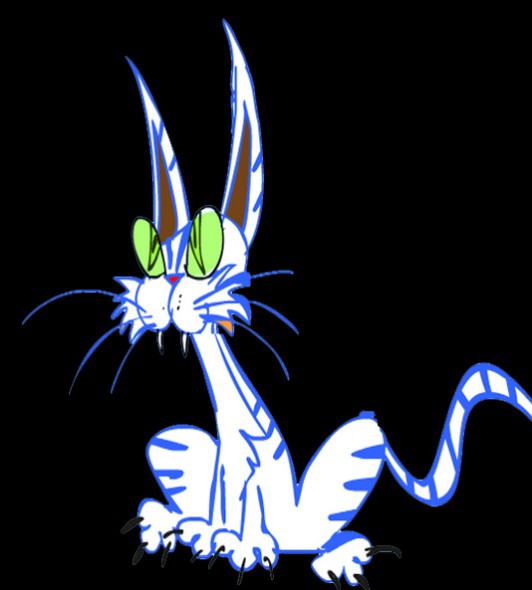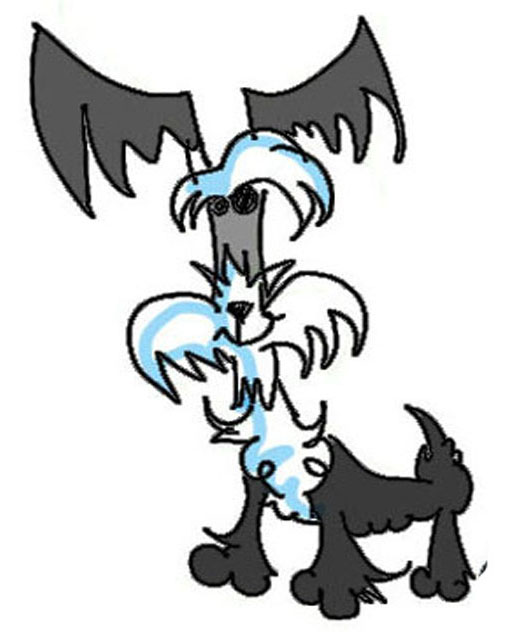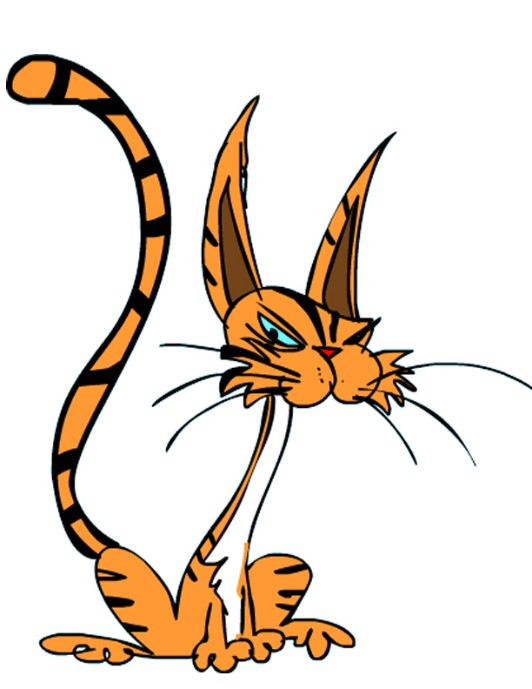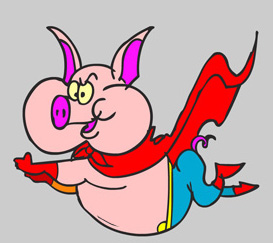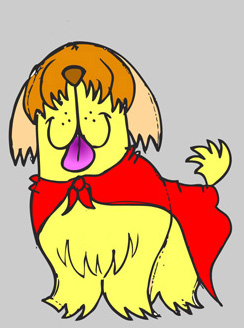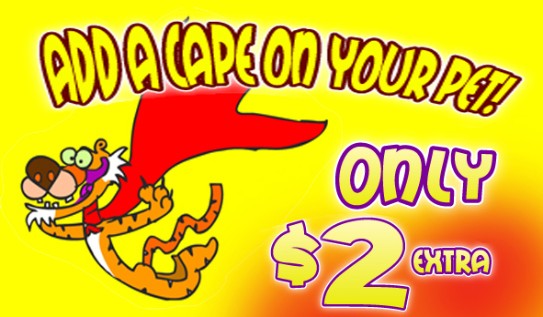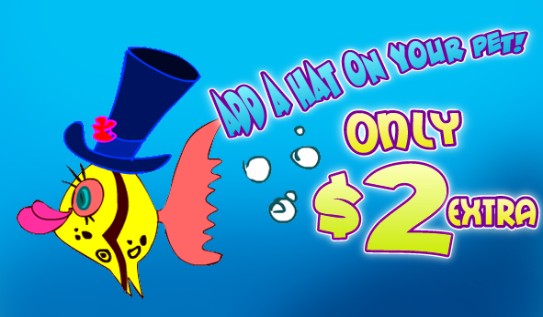 HOW IT WORKS:
PET CARTOONS ARE HAND DRAWN ON CINTIQ PROFESSIONAL ANIMATION TABLET FROM YOUR PIX-THEN COLORED IN FLASH/ PHOTOSHOP AND HI-RES JPG IS EMAILED DIRECTLY TO YOU! YOU CAN PRINT ON WHATEVER YOU WISH AT VIRTUALLY ANY SIZE YOU WANT!
Testimonials: Animal Reviews:
"IT'S THE CAT'S PAJAMAS!!" -Kitty Litter,
"Dog-gone good stuff, ruff, ruff" -Doug E. Stile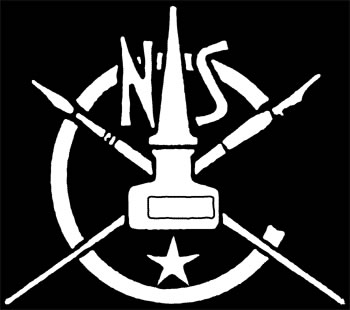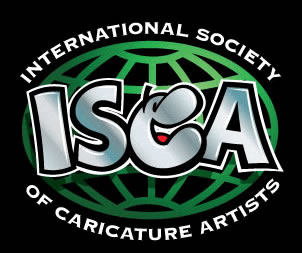 LIVE CARICATURE EVENT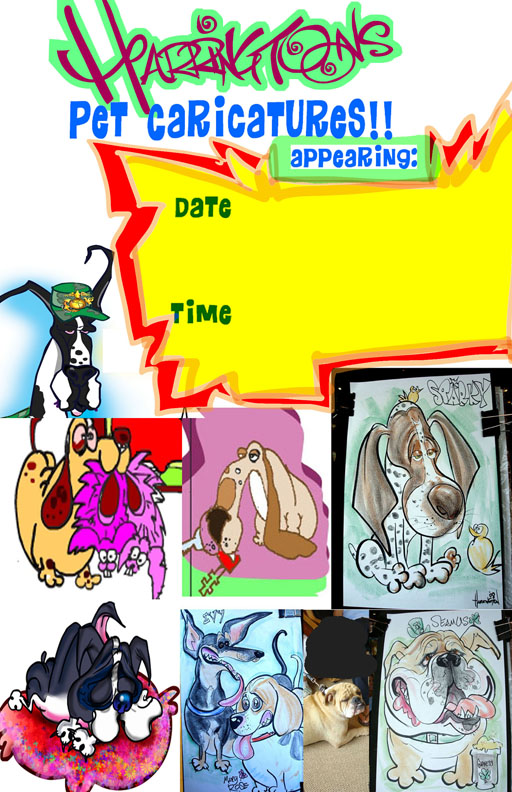 $ 250 USD
DEPOSIT TO HOLD DATE/ TIME FOR LIVE CARICATURE EVENT. PLEASE SPECIFY DATE/ TIME/ LOCATION. 267 304 3230 APPLIES TO ALL PETS NOT JUST DOGS! AVAILABLE FOR HUMAN EVENTS TOO!
PET CARTOON-COLOR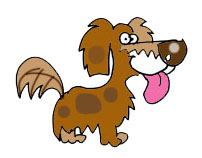 $ 40 USD
HI RES 300 DPI CARTOON OF YOUR PET IN COLOR
PET CARTOON-BW
$ 25 USD
HI-RES 300 DPI CARTOON OF YOUR PET IN BLACK & WHITE LINE ART
add a CAPE!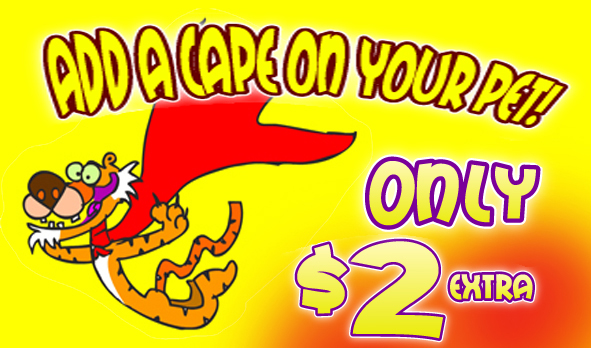 $ 2.00 USD
MAKE YOUR PET SUPER-ADD A CAPE FOR THAT HERO OF YOURS!
add a HAT!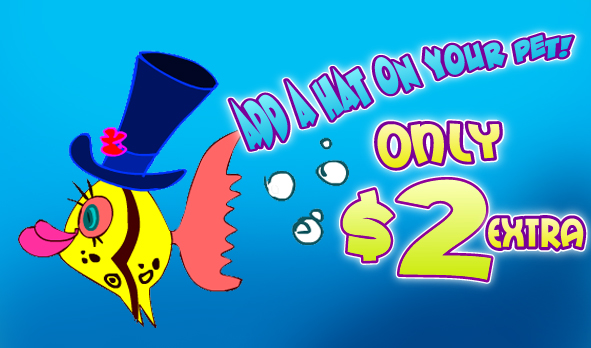 $ 2.00 USD
ADD A HAT-PETS LOVE THAT!
, Philadelphia, PA | 267 3043230